La Plaza Bistró & Terrace
At La Plaza Bistró & Terrace you can enjoy a wide selection of market cuisine dishes.
Different and energy-packed breakfasts to start your day off right.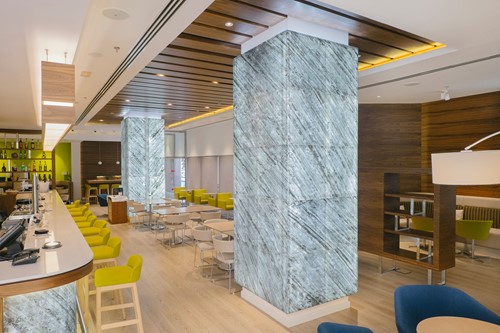 Served up in a pleasant atmosphere, whether in the indoor area or on the terrace, with an extensive menu based on market cuisine.
To start the day right, as an alternative to our magnificent buffet breakfast, you can enjoy a varied selection of breakfasts at La Plaza Bistró & Terrace, from a traditional continental breakfast to our "high-energy" option.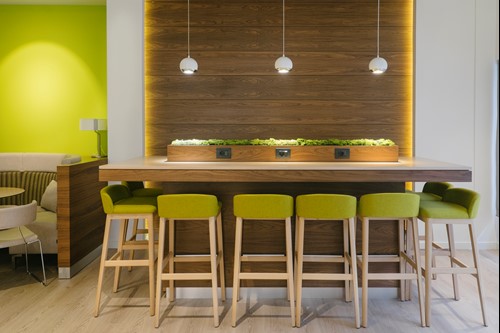 Available all morning, savour your favourite drink along with a snack, tapa, sandwich or any other option on the menu.
For lunch we offer you a varied Menu of the Day with familiar dishes that will make you feel right at home. You can also select from the appetizing suggestions on our menu.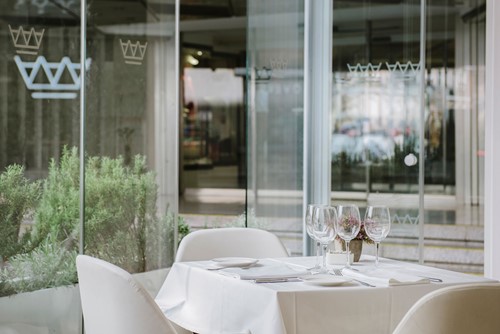 When the evening approaches you might want a coffee, a soft drink, or maybe an early dinner? Sit down at La Plaza Bistró & Terrace and enjoy a break and our tasty specialities
For dinner our menu lists everything from light dishes, like a tasty salad with whatever ingredients you like, to more filling options, and our delicious tapas and dishes.
La Plaza Bistró area gives you access to the Terrace of the hotel's interior plaza, where you can savour different specialties while enjoying the urban atmosphere.
CONTACT US
Reservations:
+34 915 422 100 | +34 687 034 055
laplaza@princesaplaza.com