Our Story
Since its inauguration the hotel has been characterized by its continuous effort to always offer its guests the very finest facilities, and to stand on the cutting edge, with personalized service that has made it a true leader in Madrid's hotel sector.
SINCE 1976
HOTEL PRINCESA PLAZA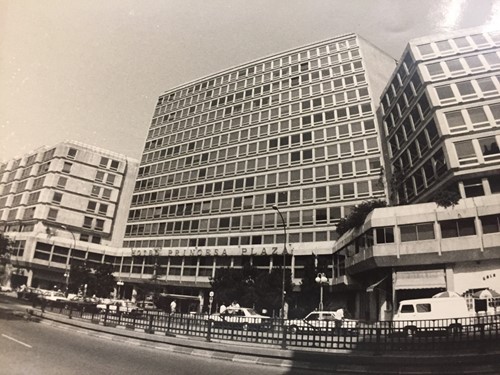 The HOTEL PRINCESA PLAZA MADRID was inaugurated in 1976. Its construction by the Compañía Inmobiliaria Metropolitana, within the triangle of streets formed by Alberto Aguilera, Princesa and Serrano Jover streets, as part of the urban overhaul of the old Pozas district, was a veritable historic event at the time. The building, designed by architect Luis González Cruz, and composed of three blocks of cement, concrete and glass, was influenced by Madrid's brutalist architecture, the school's most notable buildings being built in the city between the 1960s and 1980s.
REIMAGINE A MADRID CLASSIC
This is my moment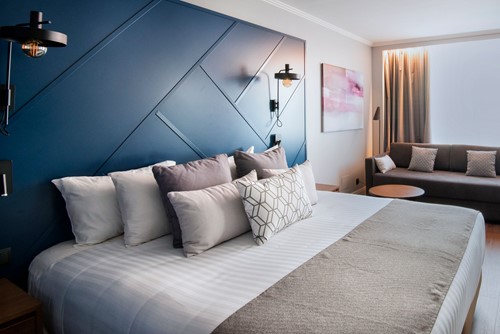 The hotel became part of the PLAZA HOTELS GROUP, together with the emblematic HOTEL PLAZA in the Plaza de España. In 1991 it changed its name to HOTEL HUSA PRINCESA when HOSTELERÍA UNIDA, S.A. (HUSA) took over its management and it was commercialized within the HUSA GROUP.
In July 2015 it became part of the MARRIOTT chain, as a franchised hotel, with the name HOTEL COURTYARD BY MARRIOTT MADRID PRINCESA.
SINCE 2019
HOTEL PRINCESA PLAZA MADRID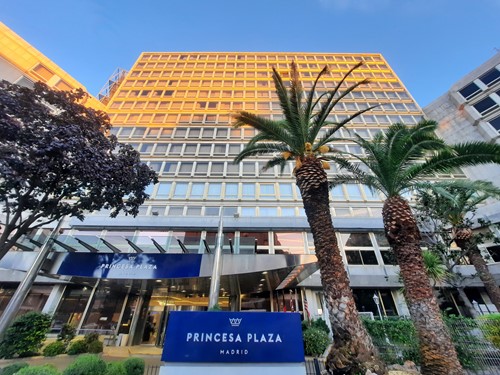 In 2019 the hotel became independent once again, and reverted to its former name: HOTEL PRINCESA PLAZA MADRID.
"Countless figures and authorities have stayed in my rooms. If my walls could talk, they would have countless anecdotes to tell. Over the course my "life" I have gone through many different stages, but this is my moment, my time to write a new story. To look back with pride, and to build a new future. A future close to you. Offering you new experiences in accord with the times and your expectations. I'm more than a hotel. I'm a classic."