Fitness Center
A good way to wake up in the morning, or to blow off steam and relax after a busy day at work.
All our guests have free access to the private Holiday Gym, reserved for members and hotel guests and staffed by a qualified team of professionals. The largest indoor sports facility at any hotel in the city.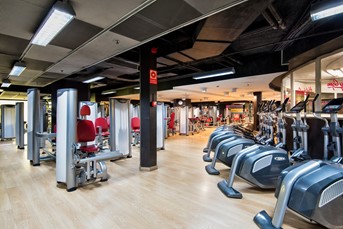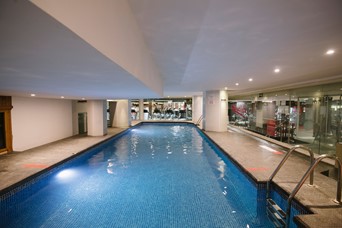 Bodybuilding area
Area reserved for weights and sit-up benches
Personal defense zone
150 activities per week, including: American Cross, Goal Train, Self Defense, Yamboo, Zen Gym, etc.
Aerobics
Spinning room with virtual guided classes.
Indoor heated pool for athletic use (Aquabox, Aquafit, Aquatraining, etc.). Reservation required.